John Bennett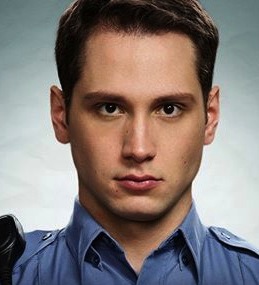 Portrayed by
Matt McGorry
Episode count
{{{Count}}}
Ethnicity
{{{Ethnicity}}}
Cause of death
{{{Death}}}
John Bennett is portrayed by Matt McGorry. He is a Litchfield prison guard in season 1 of Orange is the New Black.
Personality
Edit
John Bennett is one of the kinder guards within the prison. He is liked by the inmates. He also has a prosthetic left leg, which he got from an infection from a dirty hot tub and not from him serving in Afghanistan.
Relationships
Edit
Dayanara Diaz, a prison inmate, with whom he began a love affair and he accidentally gets her pregnant.
George Mendez, his co-worker, who develops a crush on Diaz. This causes Bennett to develop a discreet grudge on Mendez.
Galine "Red" Reznikov, a prison inmate. Although never seen interacting, it can be discussed whether Red and Bennett had a good relationship as Red didn't want Bennett to lose his job.
Memorable quotes
Edit
"Try not to crowd around ladies"
"I got laid"
"Should I subdue the inmate?"