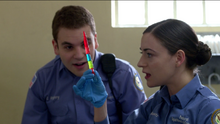 Overview
Edit
Contraband is any item that is not bought through commissary or provided by the prison.
Information
Edit
Many instances of contraband have occurred on Orange is the New Black. For example, in Season One, a mobile phone was used by Blanca Flores to take part in phone sex with her boyfriend, until it was discovered by Piper Chapman. Other examples include drugs, weapons, cigarettes, alcohol, technology, banned make-up, etc.
Season One
Edit
[TBA]
Season Two
Edit
[TBA]
Season Three
Edit
On the search for a cell phone, which is for transferring money to every pantie business wearer, Piper Chapman finds many contraband items, including a candy shiv.
Chapman plants every contraband item she found into inmate Stella Carlin's bunk, a few days prior to her release, thus extending Stella's sentence and gets her sent to Max. Chapman does this for payback because Stella stole all of Chapman's pantie business funds so that she could have a good start once outside of prison.
Associated People
Edit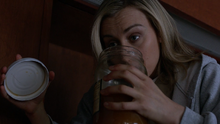 People who are linked with contraband: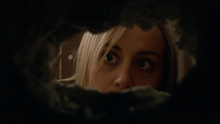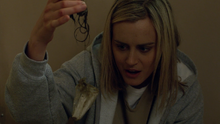 Ad blocker interference detected!
Wikia is a free-to-use site that makes money from advertising. We have a modified experience for viewers using ad blockers

Wikia is not accessible if you've made further modifications. Remove the custom ad blocker rule(s) and the page will load as expected.